I'm already on Season Two of The Wire, but I'll try not to include too many spoilers for my comrades in #wire106.
Ziggy Sabotka is a fascinating character – a runt, a screw-up, a dreamer. It was Episode Seven when the penny finally dropped how much James Ransone's  characterization reminds me of John Cazale's work as Fredo Corleone in The Godfather – little shifty guys trying to walk tall. They even bear a physical resemblance, perhaps made stronger by the fact that both characters dress with a colorful (yet unsuccessful) flash which stands out on camera.
Having found the two characters I wanted to compare in a Triple Troll Quote, I started thinking on a third. Now Terry Maloy is nothing like Ziggy or Fredo… but we got a little brother, we got the docks, we got organized crime, and we got one of the greatest monologues in film history…
And so we get my second triple troll quote: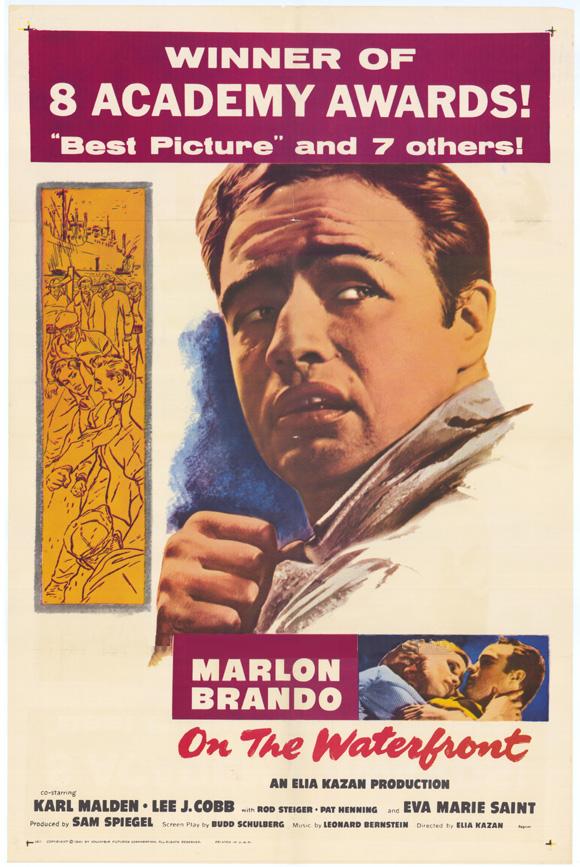 This was a fun one to make. I knew I needed the shot to include Ziggy's orange leather coat; fortunately Google returned a high-quality image. The red text seems to fit the image's color scheme. I picked an italics serif font in an attempt to echo the poster for On the Waterfront; it's not really successful at that but I think it does evoke some of the helplessness of the 3 characters, at least compared to the block font you get on most memes. (GIMP could give a better font browser – I couldn't really tell if I had a script font available to me, and I wasn't prepared to hunt for long.) I did like working with GIMP for positioning and resizing the text block; that was pretty easy.
Ultimately, it reminds me more of a dorm poster than an Internet meme graphic, but I'm happy with it.